** Some of the links in this post may include affiliate links. Making a purchase through one of these links pays me a small referral fee at no added cost to you. These small fees add up and help me keep the blog running. View our disclosure and privacy policy for more information.
Did you miss this giveaway? you can find the Samma's Blanket Crochet pattern on Ravelry or Etsy!

The giveaway will end on April 11th.
To enter the giveaway and get a chance of winning a free copy of this pattern, leave your name, email, and answer the question in the Rafflecopter widget here below now so you don't miss out!
* I will only use your email to contact you in case of winning.
a Rafflecopter giveaway
It's giveaway time!
My Facebook page has reached 1000 followers and it's a great reason to celebrate with a giveaway!
I decided to give away my most popular pattern, the Samma's Blanket pattern, to 10 lucky winners.
I designed this blanket as a gift to a friend for her new-born niece. They named her 'Samma' which means 'to Soar', I really love this beautiful meaning and decided to name the pattern the same.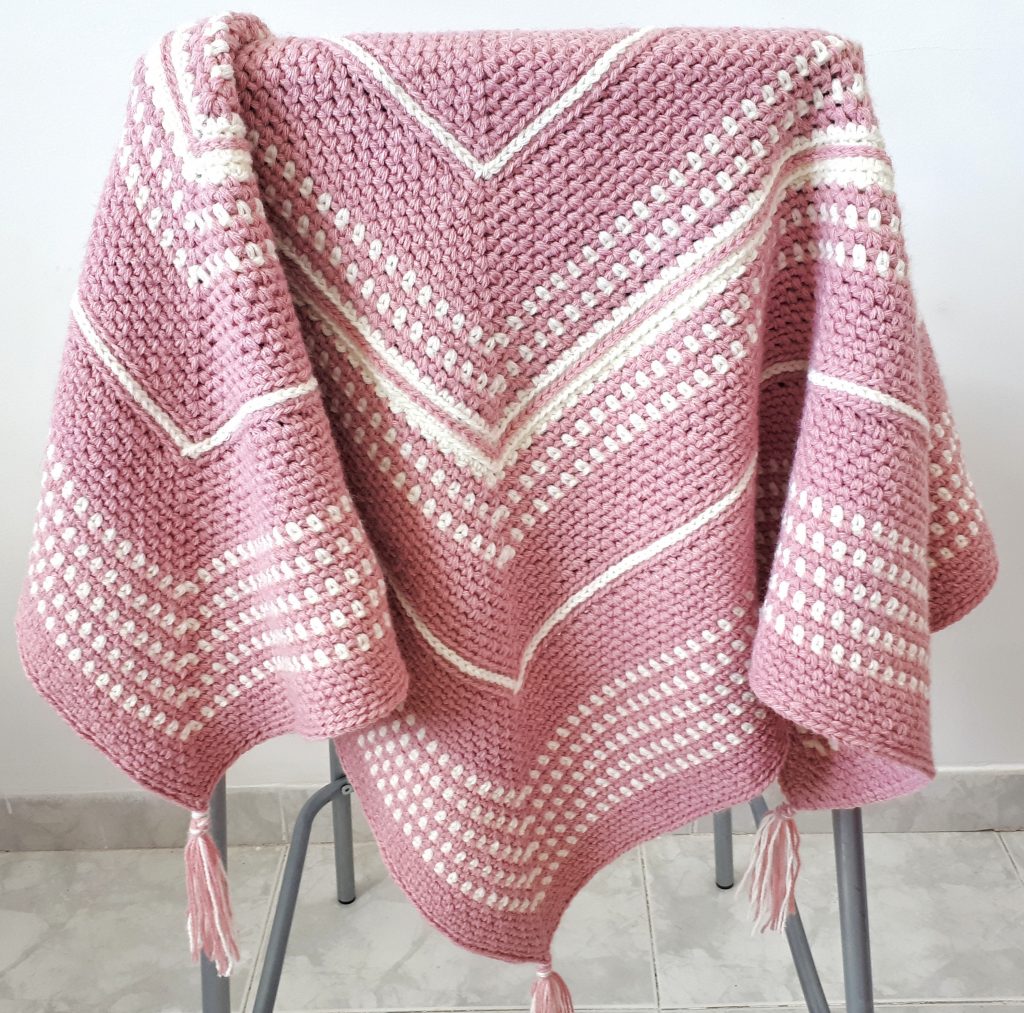 I'm really excited about giving away 10 free copies of the blanket.
This blanket is my latest design and already became my best seller. The blanket is worked from the middle out, it's a modern take on the classic granny square, but uses the moss stitch instead.
Materials you'll need for the blanket
The blanket is crocheted with 5.5 mm (I) crochet hook and 2 strands of King Cole Big Value Baby 4Ply held together (You can use any Fingering yarn holding 2 strands together, or same amount of Aran yarn- holding 1 strand).