The autumn is here! Finally some cool nice weather after the long months of summer. Which means it's time to take out all the warm and cozy yarn that was laying around, waiting for the perfect project!

So just in time, we've put together this wonderful crochet pattern bundle.

The Shades of Autumn Bundle contains all 20 crochet patterns featuring in the blog hop, PLUS 2 bonus cozy patterns. All patterns were designed by the best designers.
The bundle is offered at a price of $8.99, which means you get 90% off on the patterns' original price!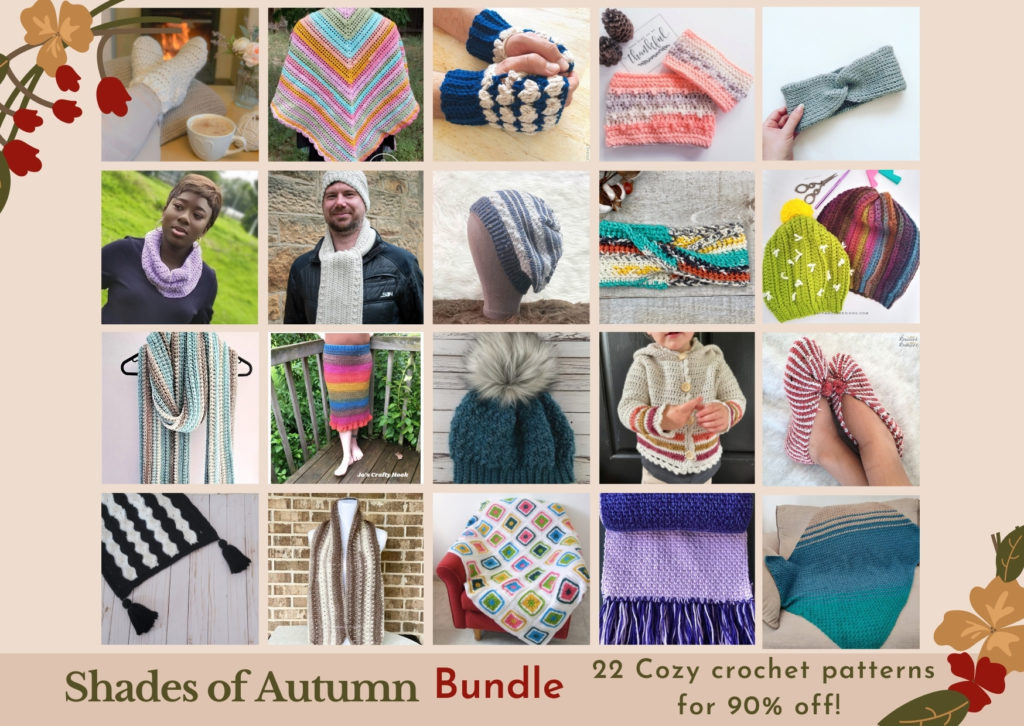 Scroll down to see all the patterns included in this bundle, including 2 bonus patterns!
---

Shades of Autumn Crochet Patterns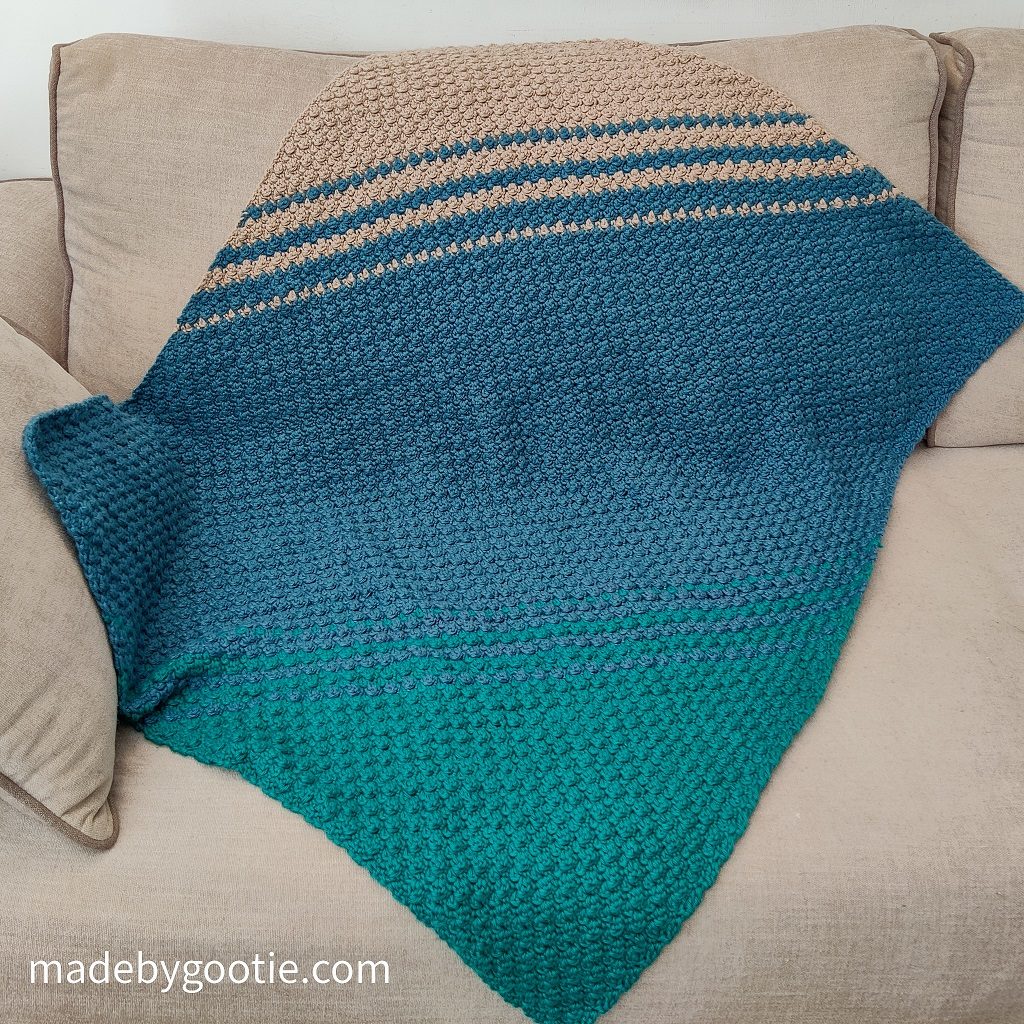 Across the Way Blanket – Made by Gootie
The blanket is worked from corner to corner, using the cluster stitch for a unique texture. Choose your favorite colors and just get into the rhythm!
---
Original price: $4.50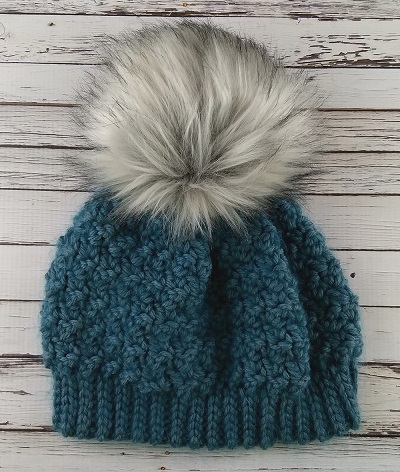 Berry Lane Beanie – Kickin' Crochet
A chunky textured hat that works up super quickly with bulky yarn!
---
Original price: $5.00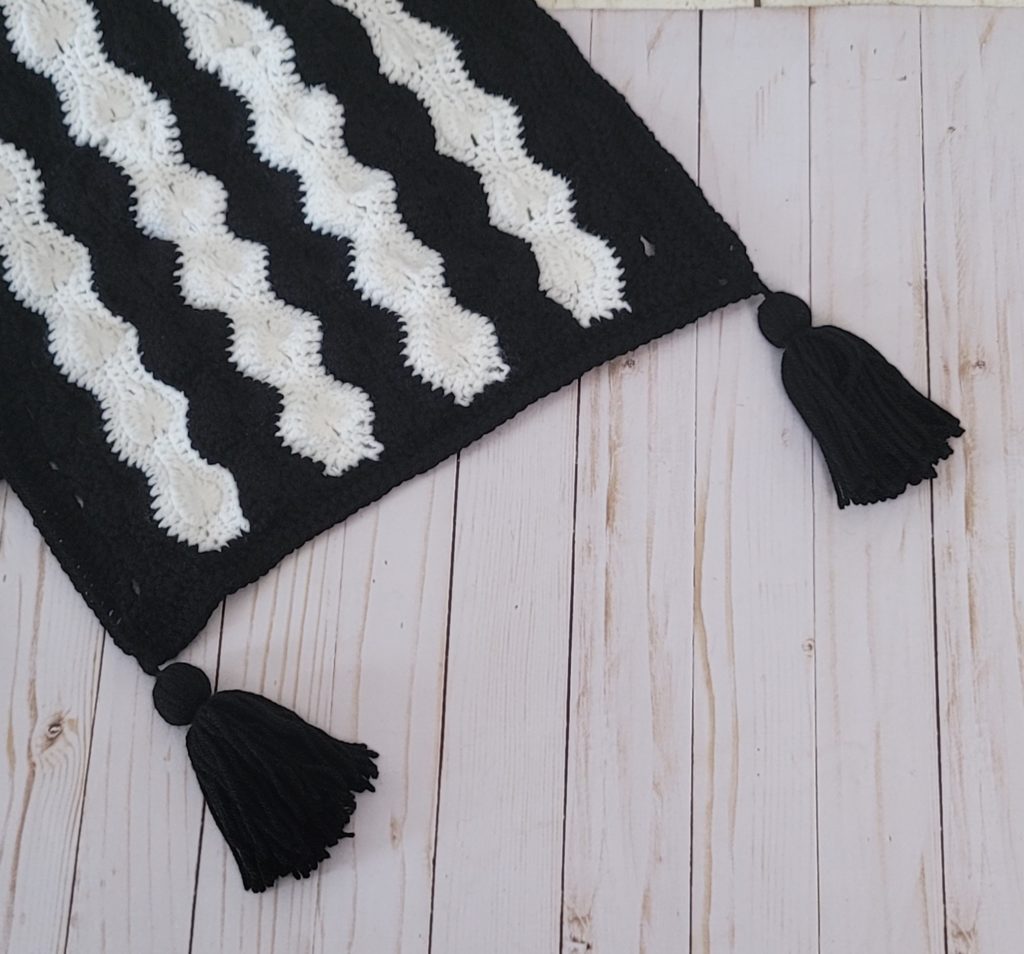 Full Moon Pocket Shawl – My Fingers Fly
Dreamy pocket shawl crochet pattern with waves of light and dark designed to look like the full moon. This would be a perfect accessory for Halloween. Make it in dark versus light stripes for the full effect.
---
Original price: $4.99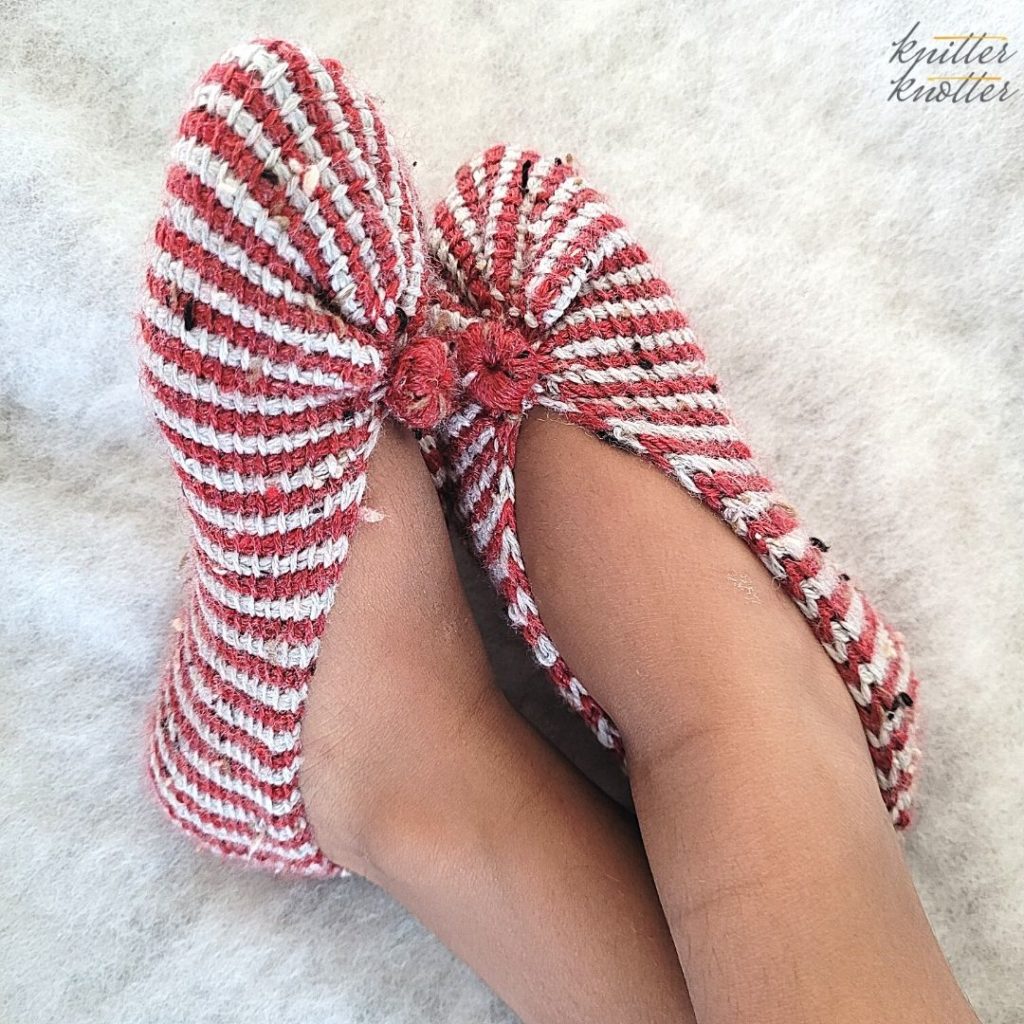 Kritika Tunisian Slippers – KnitterKnotter
This pair of Kritika slippers are super easy to make, all you need is a rectangle! Once you have that, there's a little bit of shaping needed. I also added a crocheted button to each slipper for a super cute look. This is the perfect, beginner friendly project if you want to learn Tunisian crochet!
---
Original price: $5.00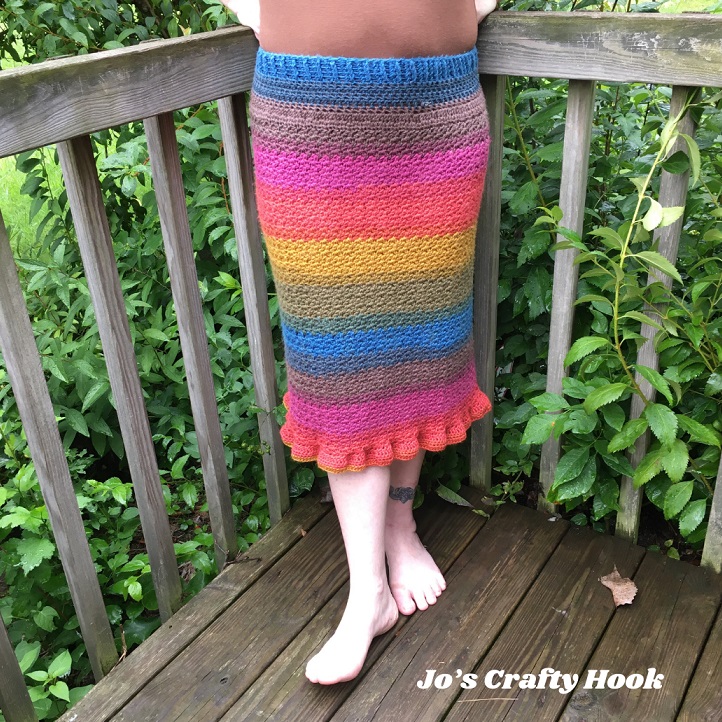 Acacia Skirt – Jo's Crafty Hook
The Acacia Skirt is crocheted to your body type. Customize it to fit your waist, hips and body! There are 9 sizes and 3 lengths to choose from! Create more than one!
---
Original price: $6.00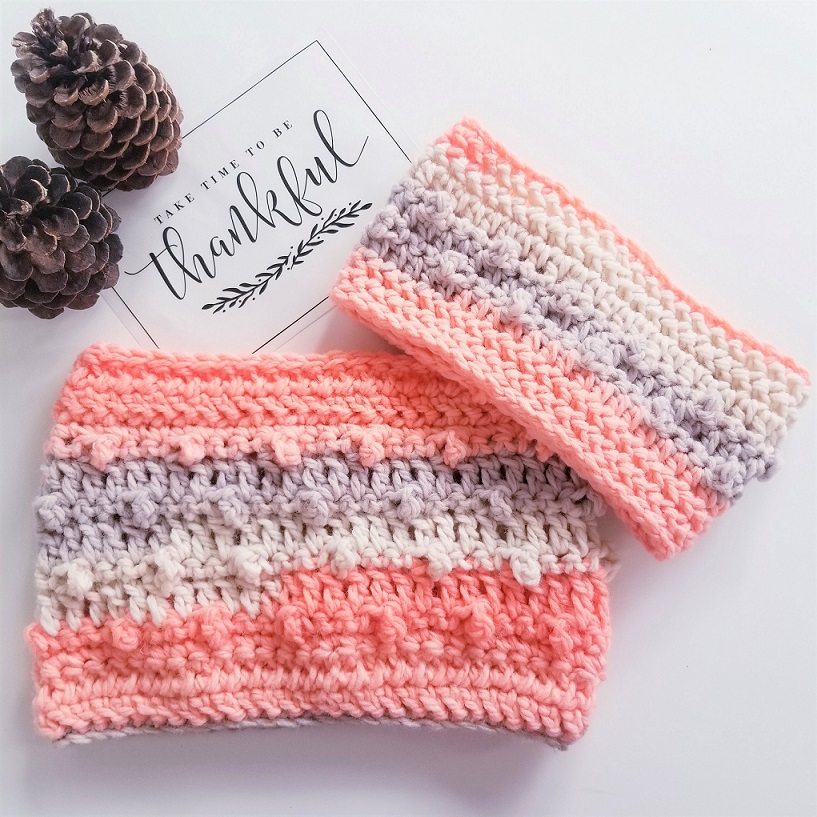 Just Peachy, Cowl and Earwarmer Set – Valzies Boutique
Just peachy cowl and ear warmers in autumnal hues to keep you warm and cozy. These fall accessories are worked in the round using quick and simple stitches.
---
Original price: $5.15
---

This bundle is available for a LIMITED TIME…
Don't miss out on this awesome deal. With a 90% off discount, at a price of $8.99 for 22 crochet patterns, it's only $0.40 per pattern!

Don't miss it, the bundle will be gone after Oct. 20th.
---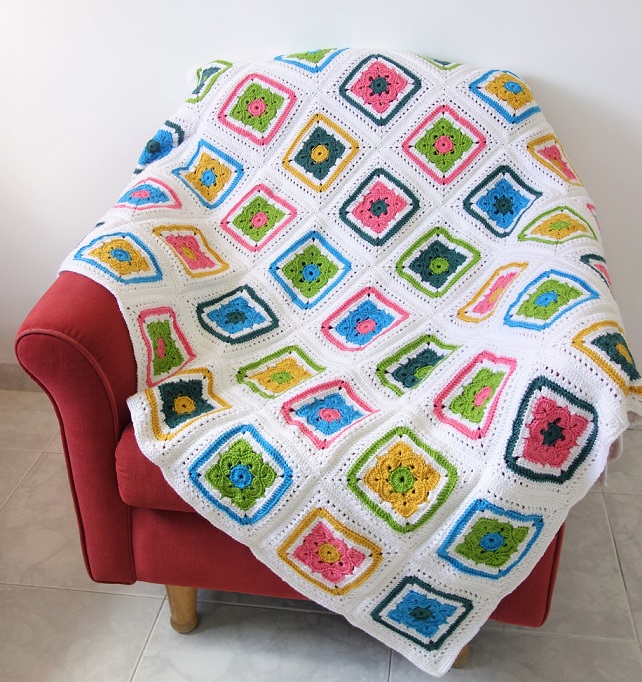 Flower Granny Square Throw Blanket

– Made by Gootie
This blanket is a modern version of a granny square blanket, it begins with a flower motif and is worked into a square.
Choose your favorite colors and bring happiness and light into your living room with this festive flower blanket!
---
Original price: $4.50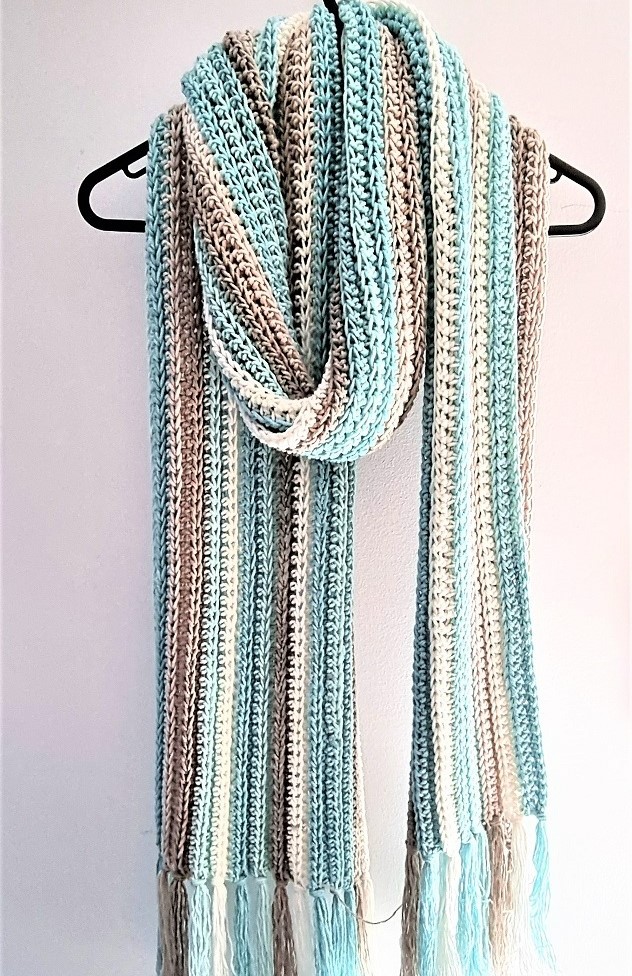 Ocean Breeze Crochet Scarf With Fringe – My Crochet Space
The Ocean Breeze crochet scarf with a chunky knit-look texture is super soft and squishy – exactly what you'd want to have in a scarf! This pattern is simple and easy and could easily be worked up in a weekend!
---
Original price: $3.65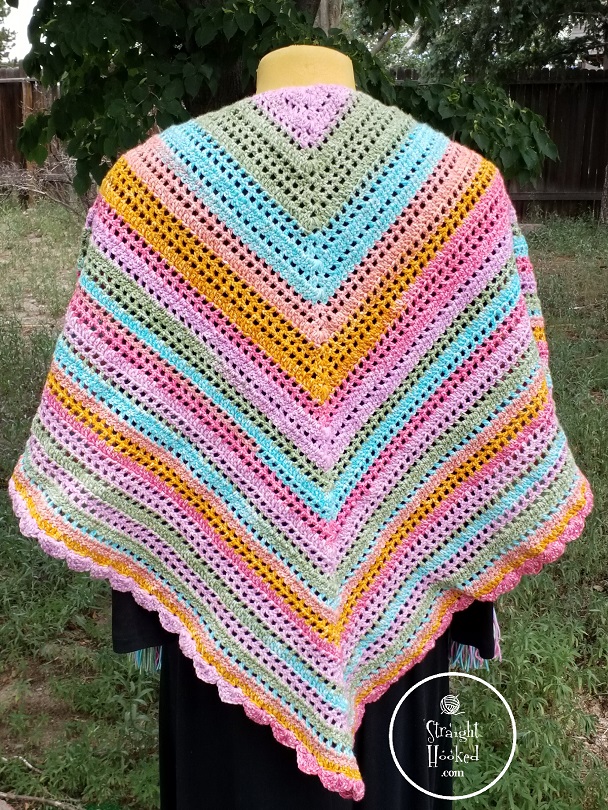 Friendship Prayer Shawl – Straight Hooked
The Friendship Prayer Shawl is going to be your favorite Fall Accessory. Plenty of drape and just enough ventilation to keep you cute, cozy and not too hot as fall comes around.
---
Original price: $3.99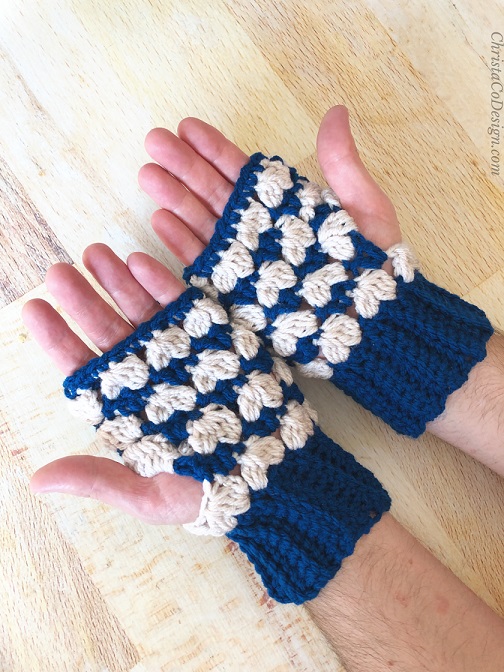 Dakota Gloves – ChristaCo Design
The Dakota Fingerless Gloves feature a crochet texture that is stunning in contrasting colors. Everyone in the family will have toasty warm hands with sizes toddler through XL adult included in the pattern.
---
Original price: $3.50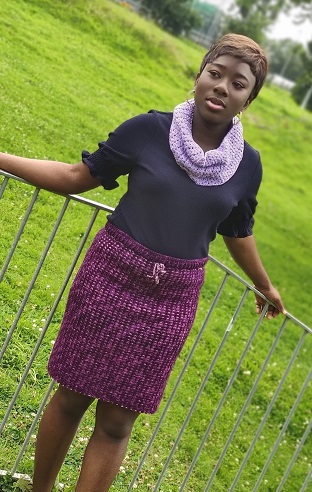 Easy Breezy Cowl – Fosbas Designs
The easy breezy cowl is one that can be made while having a chat with friends as it's a repeat of basic rounds. the finished cowl would be your go-to all year round.
---
Original price: $4.00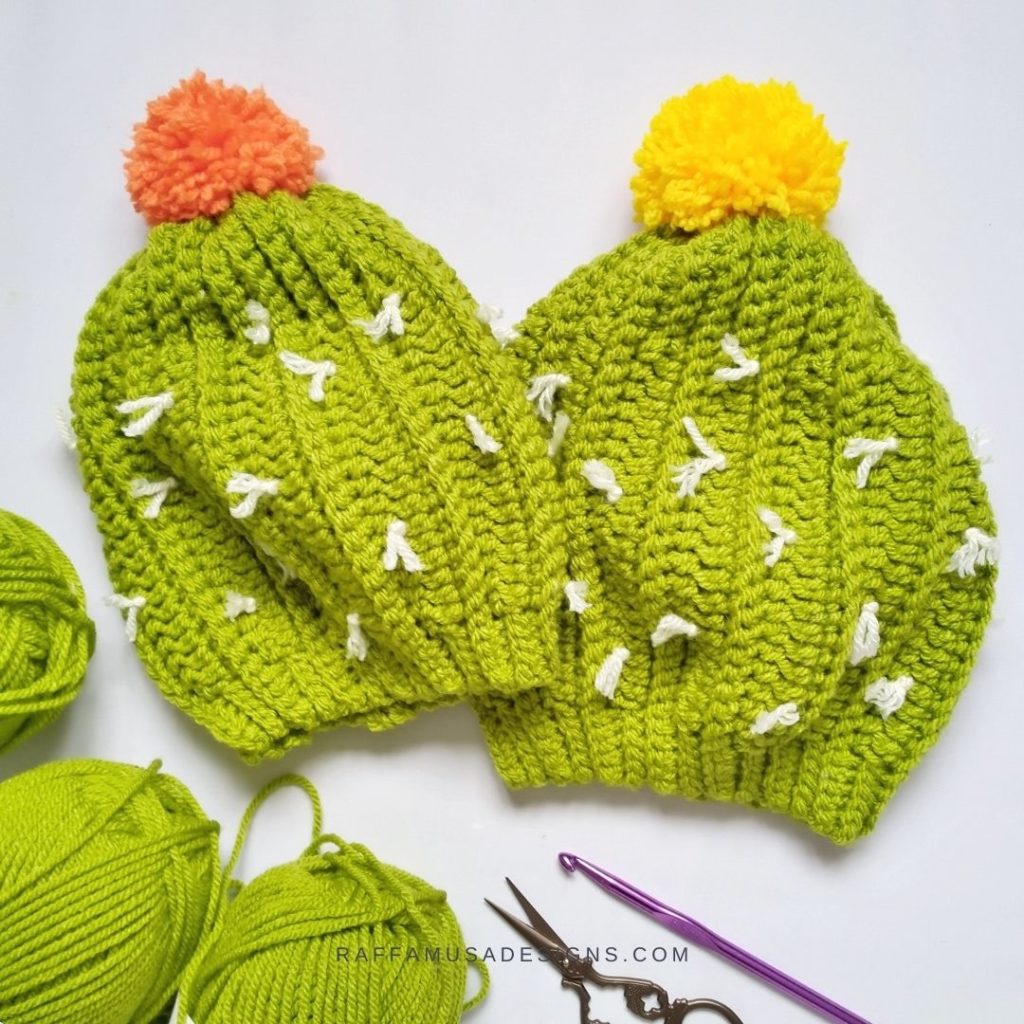 Cactus Beanie – Raffamusa Designs
The Ribbed Cactus Beanie is a fun crochet hat with lots of texture and a cactus look! The pattern comes in 6 sizes from toddler to adult, so it's perfect for making matching beanies for the entire family!
---
Original price: $3.5
---

 Get 2 BONUS patterns with this bundle!

In addition to the 20 cozy patterns, an additional 2 snuggly warm patterns were added to this bundle, so you get a total of 22 crochet patterns!

Scroll down to see the bonus patterns!
---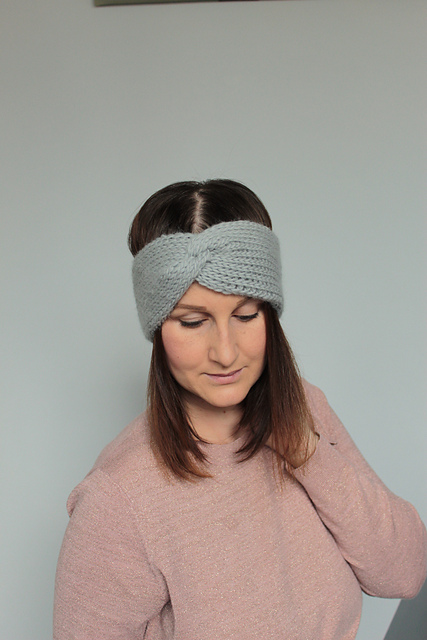 Misty Ear Warmer – Blue Star Crochet
If you have never tried Tunisian crochet, this stylish and easy to make ear warmer is a perfect project to give Tunisian a go!
---
Original price: $4.14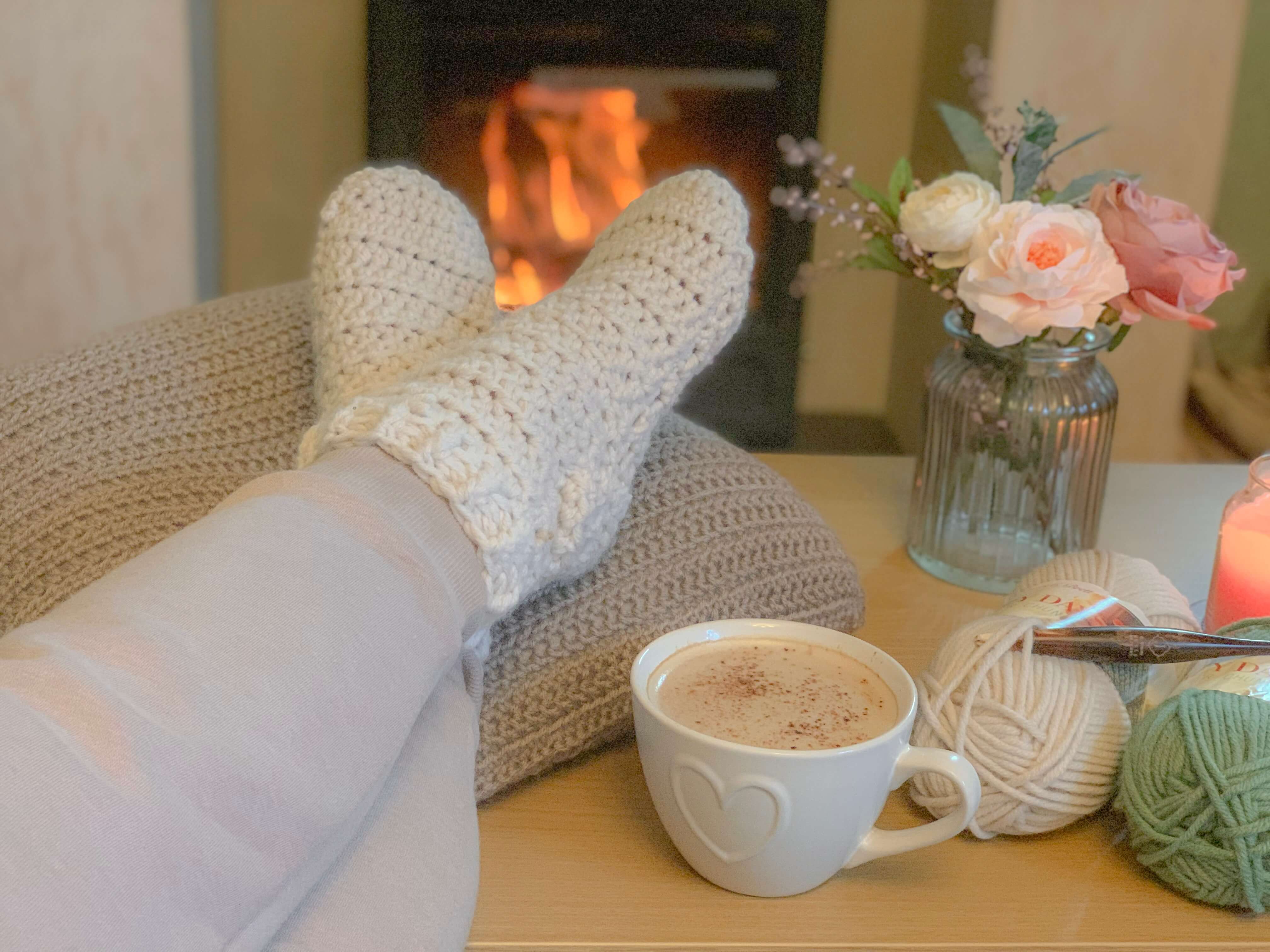 Super Simple Slipper Socks – Cosy Rosie UK
With this easy crochet sock pattern you'll be making these super simple slipper socks with ease! If you've always fancied making a pair of crochet socks but were put off by turning the heel, you don't need to worry about the heel as these crochet socks are worked flat and sewn up!
---
Original price: $4.80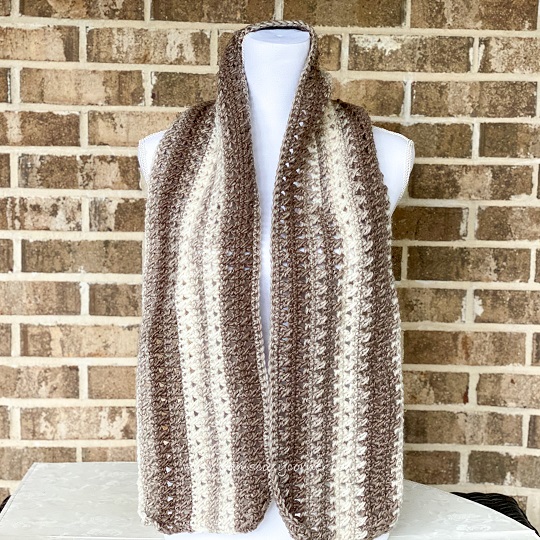 Mildred Lace Scarf – Pam's Cozy Corner
A neutral soft lace scarf that is perfect for any weather and will go with any outfit!
---
Original price: $3.00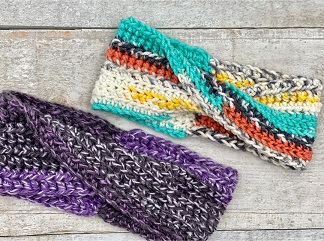 On The Double Headband – Through The Loop Yarn Craft
A cute and quick headband, the On The Double Headband is the perfect Fall accessory giving you just that extra bit of warmth.
---
Original price: $3.99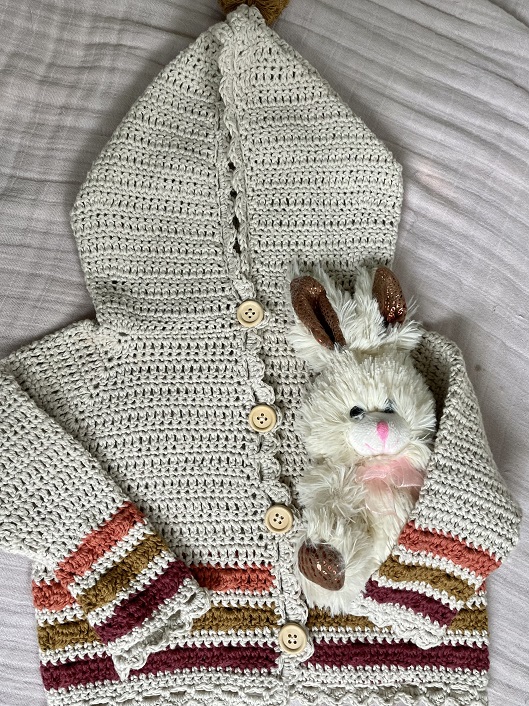 Maisie Sweater – The Country Willow
I designed this sweater for my granddaughter in the size 12-18 months. This unisex pattern is intermediate because of the bobble stitch. The pattern is designed using Lion Brand Touch of Linen Yarn so it's a great breathable sweater and great for fall. The pattern works up fast and can be made in many exciting colors.
---
Original price: $3.75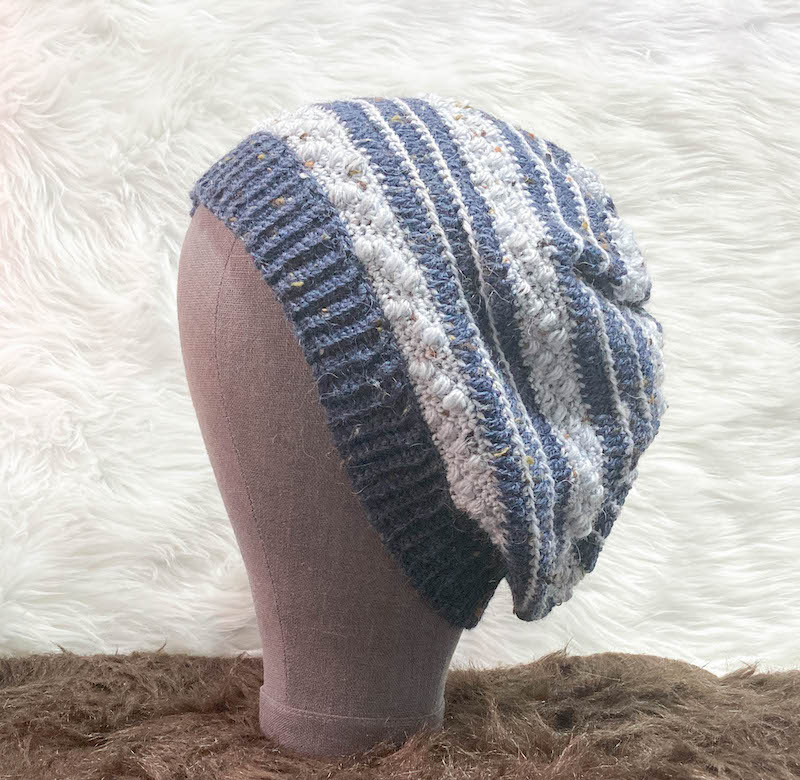 Ollie Slouchy Hat – Underground Crafter
This gender-neutral, textured, slouchy beanie combines simple stripes with a traveling stitch pattern and is available in 7 sizes from newborn through adult large. A matching Ollie Cowl pattern is available in teen and adult sizes.
---
Original price: $3.00
---
---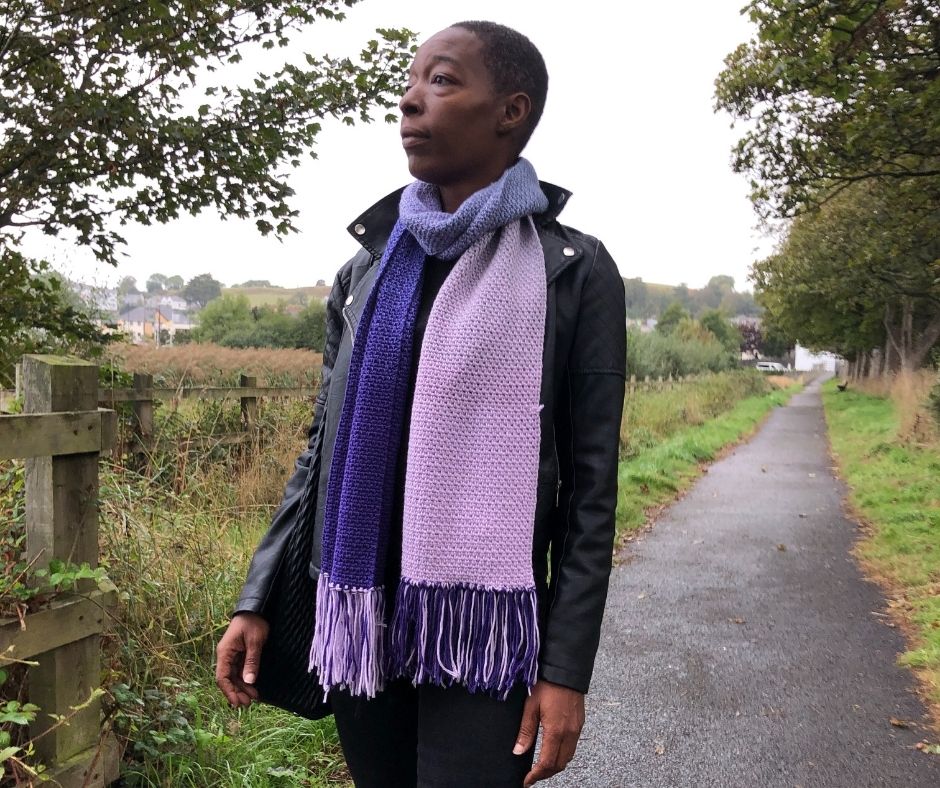 Linen Stitch Scarf – Me n My Hook
This super simple Linen Stitch Scarf is a great first step into your Autumn wardrobe and is an easy, gender neutral gift make. This beginner scarf pattern will work up great in any colour and is the perfect project for a movie or Netflix binge.
---
Original price: $6.20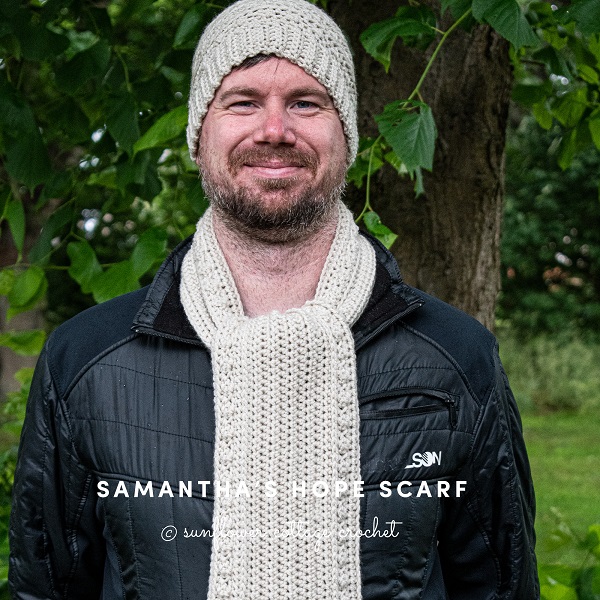 Samantha's Hope unisex scarf – Sunflower Cottage Crochet
This fantastic unisex scarf works up quickly in #5 weight yarn and is a great gift for him or her so don't let the name put you off making it for him! It perfectly matches the Samatha's Hope unisex beanie and the cowl. It makes a super gift for a loved one or a great addition to this fall's donation box!
---
Original price: $6.85
---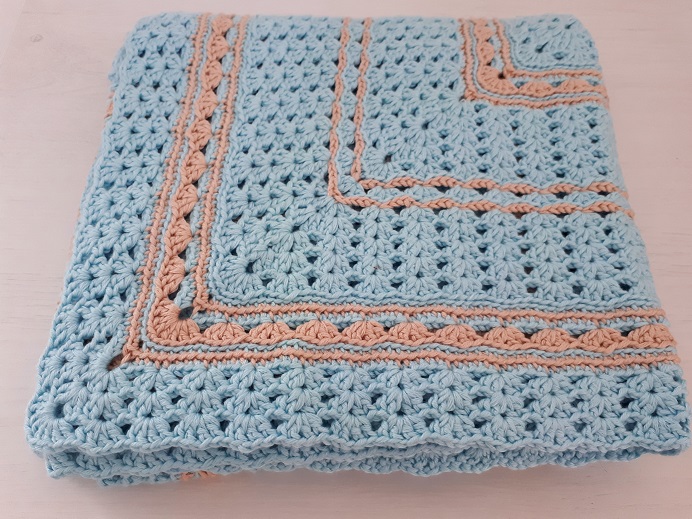 Ella's Lullaby Blanket – Made by Gootie
This beautiful textured blanket is a "modern" granny square style blanket.
The pattern is based on the Iris stitch and is worked in the round to create the square from the middle out.
There are more easy techniques involved to create more texture to the blanket, using 2 colors to emphasize the beautiful texture.
---
Original price: $4.50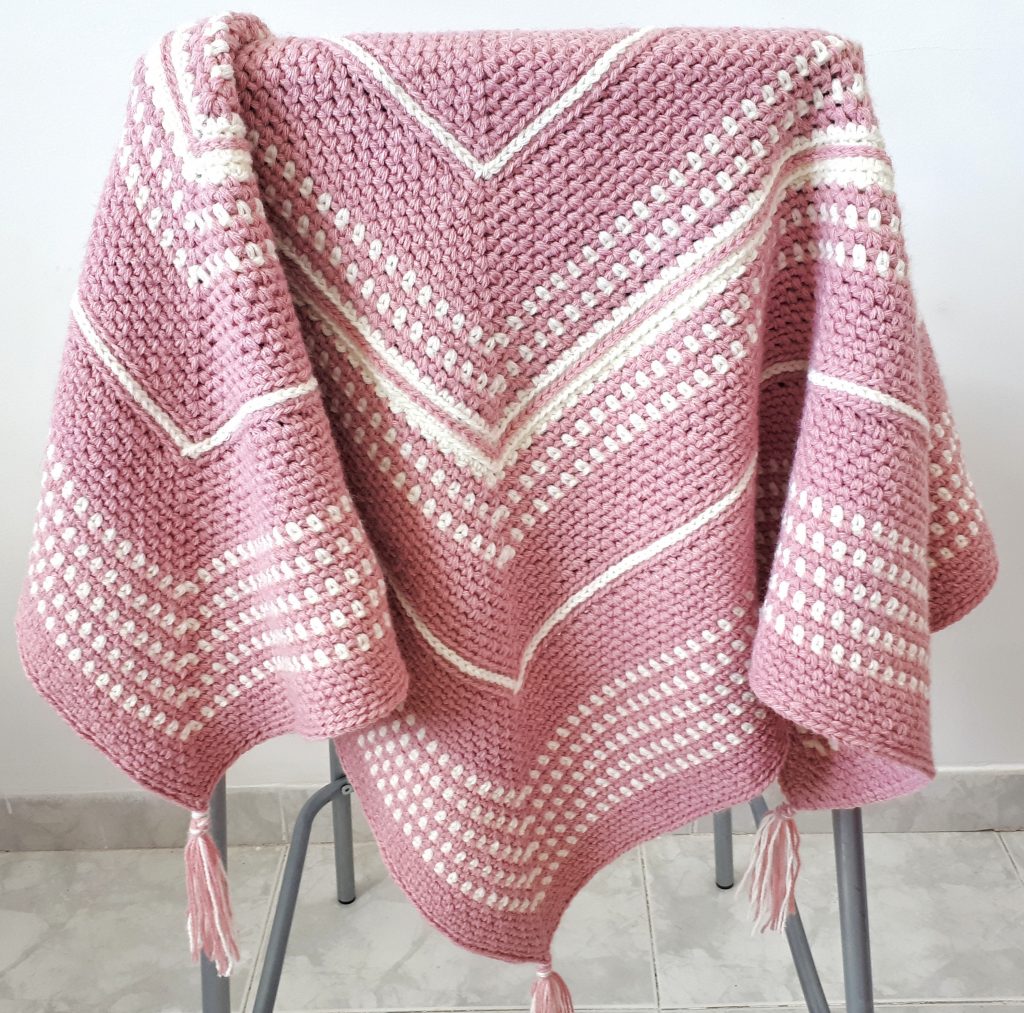 Samma's Blanket – Made by Gootie
The pattern is using 2 strands held together and is based on the moss stitch worked in the round to create the square from the middle out.
There are more easy techniques involved to give more interest and texture to the blanket.
---
Original price: $4.50
---
Grab your copy of The Shades of Autumn Pattern Bundle and get over 20 beautiful fall-inspired crochet patterns for only $8.99 

---
---
1. Refund Policy
We want you to be happy with your bundle purchase. Each designer in this bundle did her best to create a design you'll enjoy making. With 22 crochet patterns valued at more than $90, we are certain this bundle is a great value for money.
However, if your not happy with your bundle purchase, please let us know within 7 days of your purchase at agat@madebygootie.com, and you'l receive a full refund.

2. How Do I purchase the Bundle?
I'm happy for you to get this bundle! All you have to do is click on any of the red buttons above, and make the purchase through SendOwl.
Once you completed your purchase you'll receive an email receipt from SendOwl with your download link.
The download link will get you the bundle pdf file with all the patterns gathered together. In this email you will find a second link with access to a shared folder with all the patterns' files that you can download separately.

3. Will I Get the Bundle in the Mail?
This bundle contains digital files only, therefore, you won't get anything in the mail. You will receive a link to download the bundle (either as an eBook, or each pattern separately), so you can print it at home for your convenience. 

4. Got More Questions About the Bundle?
Send me an email to agat@madebygootie, and I'll get back to you within 24 hours!


---
---