** Some of the links in this post may include affiliate links. Making a purchase through one of these links pays me a small referral fee at no added cost to you. These small fees add up and help me keep the blog running. View our disclosure and privacy policy for more information.

Valentine's Day is right around the corner. If you love making the presents you give rather than buy them, well, this post is for you!
I really love making presents myself, I think it gives them a personal touch. As a bonus, the thought and effort you put in will not go unnoticed by your loved ones.
When I have the time, I tend to go for somewhat time consuming projects, ideally something I design myself. This year I found myself swamped with work and couldn't really get to it. Realizing I'm not alone in this boat I thought of writing this post. So, for those of you who are short on time but still looking for fun and quick DIY gifts for your loved ones, the patterns I gathered will take you no more than one or two hours!

In this post, you will find seven free crochet patterns and one paid pattern (my first intention was to do all free patterns, but I found the beautiful Heart in Bloom motif and just had to include it in this roundup!). Each pattern was designed by a very talented designer from around the web. You can make lovely decorative pillows for your sofa or bed, or, if you are looking for more practical gifts, you will find projects like heart-shaped coasters and beautiful heart baskets!
So what are you waiting for? scroll down and choose your favorite gift to make for that special person in your life!
These baskets designed by Sonya from Blackstone Designs are just adorable, you can't look at them without smiling!
Fill the baskets with your partner's favorite candies and you have the perfect gift!
Get the free pattern HERE
The conversation hearts are more sophisticated than they look. Designed by Pam from Made With A Twist, in addition to the message you choose to write on the pillow, there's a secret pocket on the back of it where you can put a card or a small candy box!
Get the free pattern HERE
You are only 6 rounds away from these lovely heart-shaped coasters which were designed by Ling from Hooked On Patterns. Choose your favorite colors (or your loved one's favorite colors) and have a nice cup of cocoa!
Get the free pattern HERE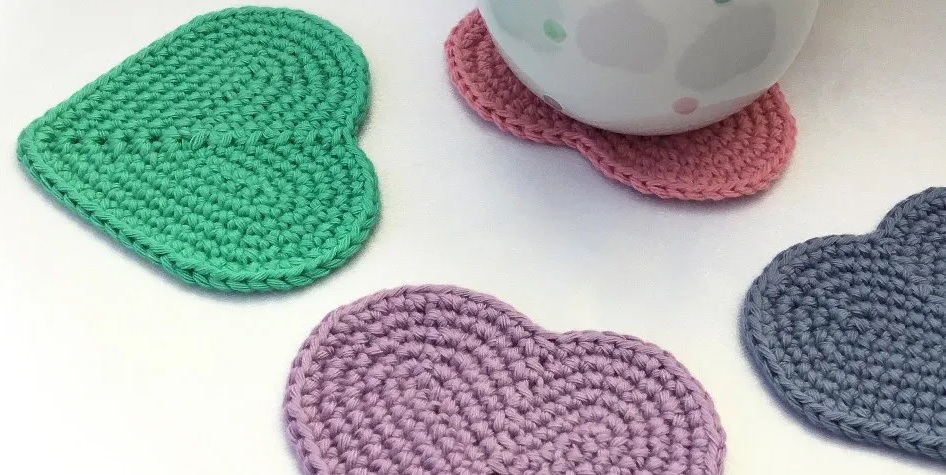 This fun and unique cup sleeve was designed by Kat from Krazy Kabbage. Choose your color combinations (I really love the variegated yarn Kat chose) grab a nice hot drink with your loved ones.
Get the free pattern HERE
OMG, these little crochet hearts are just so cute! They were designed by Jennifer from Crochet to Play and will be a really sweet decoration for Valentine's eve. They work-up really fast and don't need a lot of yarn, so they're a great idea for all the leftovers yarn you have.
Get the free pattern HERE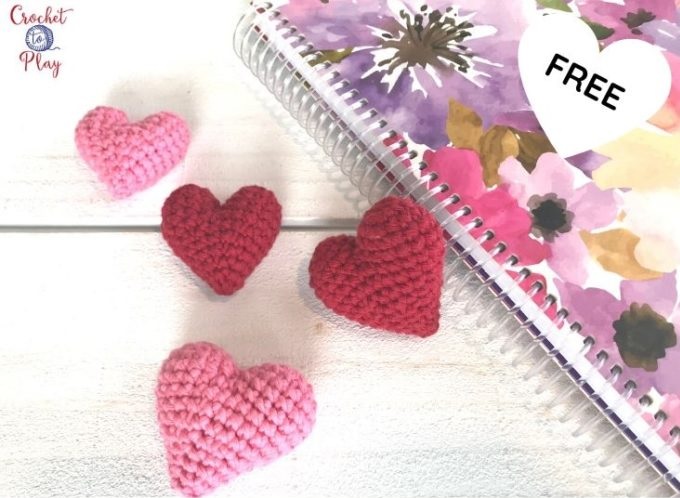 Now, if you are looking for a bigger gesture, look no further. This soft and squishy heart pillow was designed by Amanda from Loops & Love Crochet and it comes in two different sizes. So grab some soft bulky yarn and start crocheting!
Get the free pattern HERE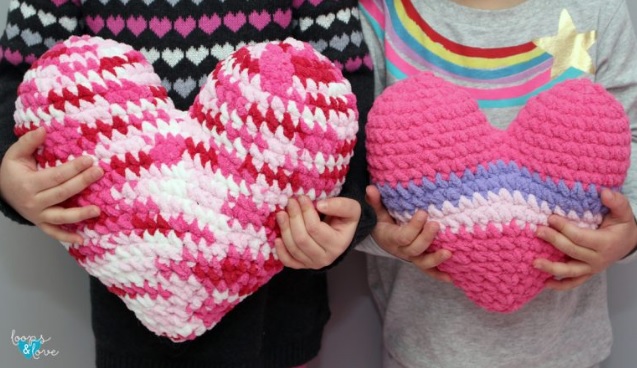 If Valentine's Day is not a big thing for you, but you still want to make a small symbolic gesture, you can make this little cute heart that was designed by Emma from Emma Wilkinson Designs. But wait! maybe you want to make a big gesture? how about making dozens of little hearts and scattering them on the dinner table or bed as decoration?
You can get the free pattern HERE
I found this heart motif very unique, it combines a flower motif inside of a heart motif and it creates a romantic design you just can't take your eyes off. This lovely design was created by Mikaela from Vivid Kreations. You can use it as an applique, or make a beautiful bunting to hang.
You can find the pattern HERE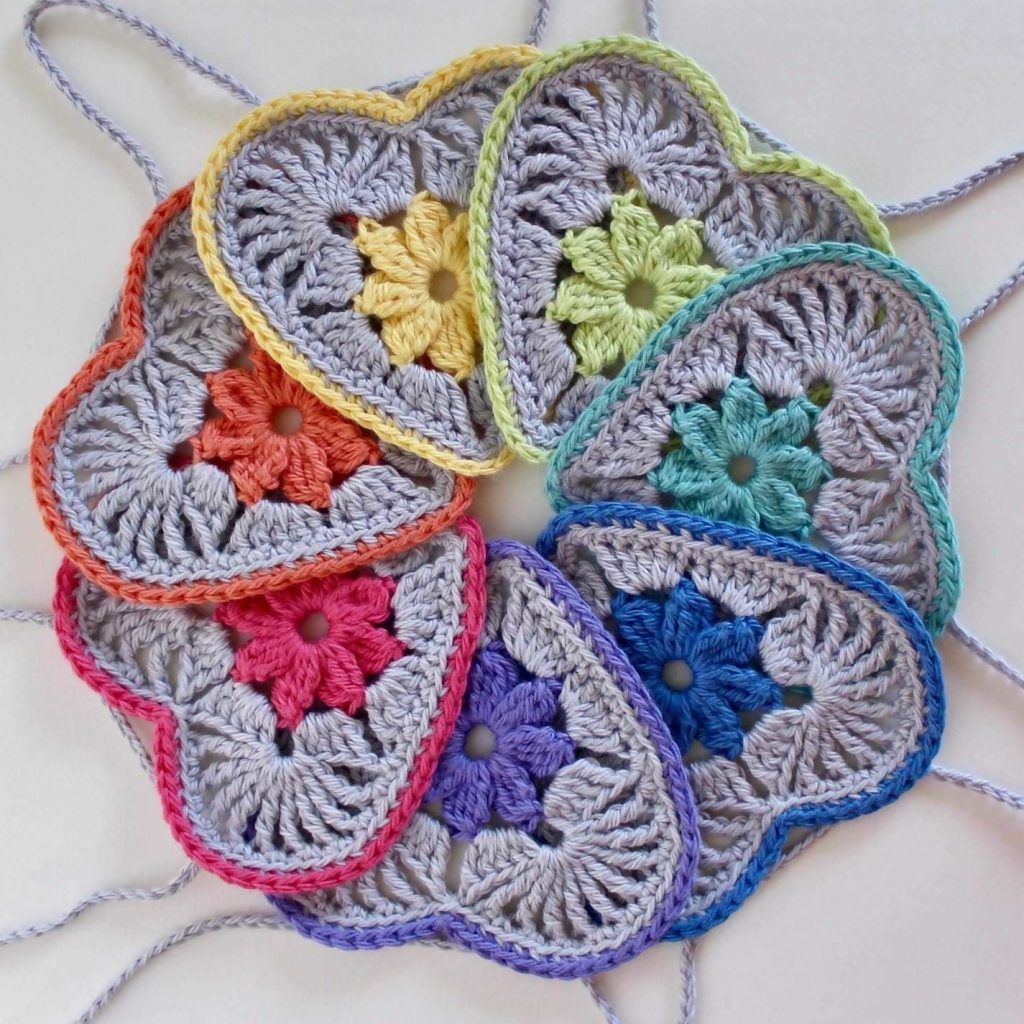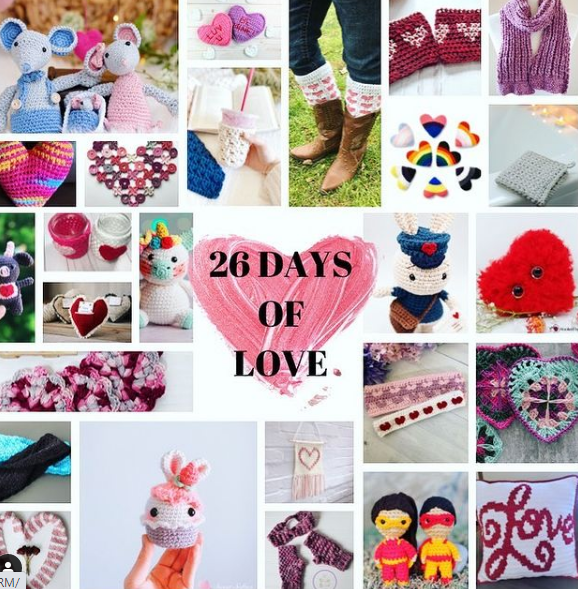 Did you try any of these lovely patterns? Let me know how it went and leave a comment below!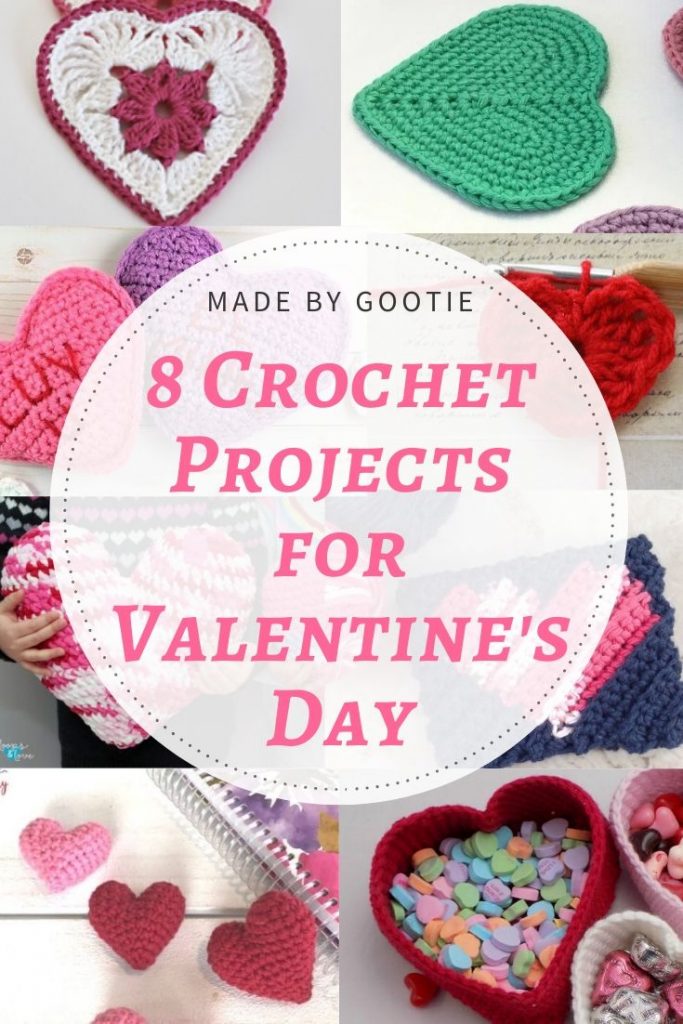 Let's be friends on social media! Follow me on Facebook, Instagram and Pinterest!